I can't believe it! We celebrated my sweet little baby girls 4th Birthday today! We had sooo much fun!! But on my way home I had soo many questions! How could she turn 4 soo quickly, seems like I was just teaching her to walk, and potty training....I so miss that little stage! She turned 4 in a blink of an eye! If only I could go back and enjoy all those moments again!...and I think I did in my mind. She is soo smart, she can already tell you 2+2=4, 3+3=6 and 1+1=2...she can write her name, although most of the time its written eamm. I've never really sat down and worked with her on any of this, one day I said this is how you write your name, so heres more paper so you can practice, and it just kinda stuck from there. The math she has learned from hearing her big brothers(or her boys if you ask her!) She is all I could ask for in a sweet baby girl! She is soo thankful, and soo in love with her mom and dad. I just can't imagine my life without her! My dh wrote her a song, and once its protected under copywrite I will share it with you. She got up this morning requesting her song, and her daddy of course had to accomidate, especially on her party day...so she danced as he played, and then requested a special birthday song too! So him loving his baby girl made one up for her, and it was amazing, of course!
Me and my baby girl~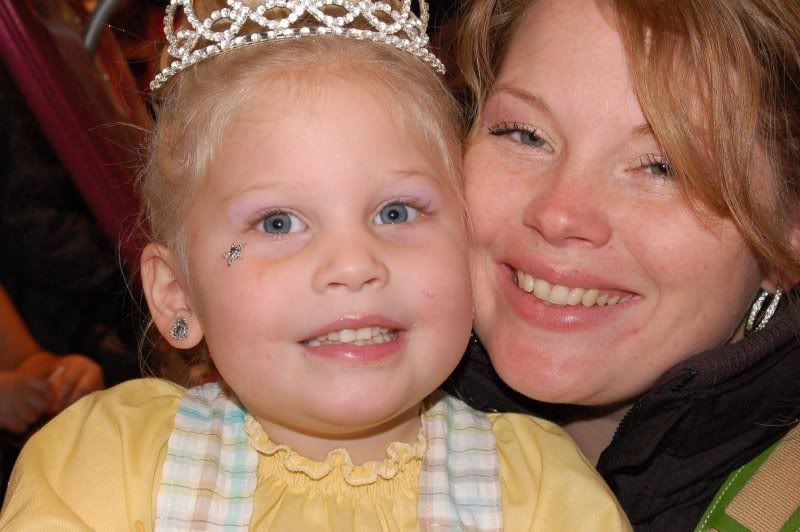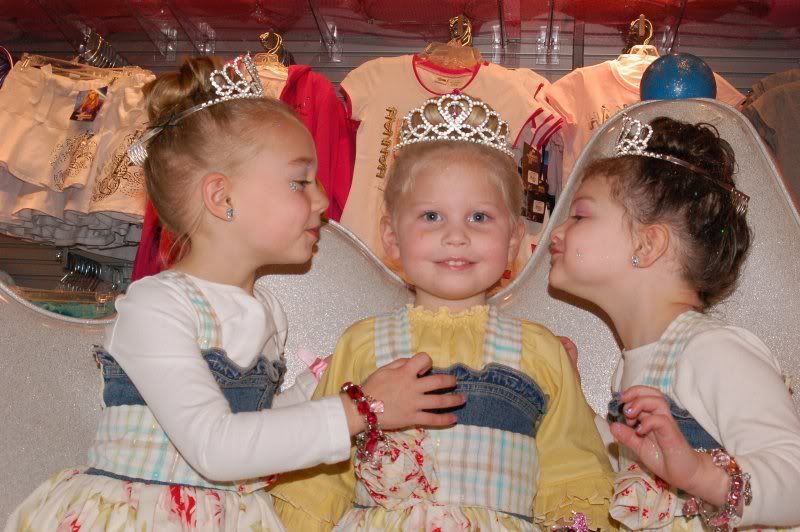 Then we went to Libby Lu's for her Party! I made all the girls matching outfits, they were being stopped left and right! SOOO much fun, so little time. Thats how I felt anyway! After almost 2 hours at libby lu's we went to eat, and then rode the merry-go-round and then headed to another mall to go shoe shopping(Emma's request for her bday). After long debates on shoes, we decided to take a break, get a birthday cookie(with frosting of course!)and sit and eat that. Then moved on to build a bear, wear we spent atleast an hour...man that place is packed on the weekend! Then went back to nordys to finally pick out the shoes....and at that point we were all soo exausted! I still can't believe in a blink of an eye my sweet pea is turning four!
Well to my beautiful baby Girl, Mamma loves you!! More today, then yesterday and more tomarrow than today! Stay pure my sweet angel!!
Love,
Mom!!