So I'm soo sorry I've been soo MIA lately! I've been soo crazy busy! We moved, and are not settled in our new house yet, our house sold before we thought it would and we want the kids to finish the 6 weeks left in the school year, so we are all unsettled at my moms. ITs been nice to have a place to stay, and let the kids stay in the school that they have grewn to love for the rest of the school year. Also I've been busy finishing up several customs, which I was behind because of our trip to ARizona, for our friends baby's memorial. It was sad but good! We were able to spend lots of time with our friends, we were able to baby sit for them so they could go on a date, and just be able to be together for a few minutes in peace and quite. Our flight was ordained by God! We got all 5 of us on our flight flying stand bye!...BOth times, without having to wait hours on end, which is totally unheard of! WE had friends that had waited 3-4 days to get on stand bye and that was flying with only 3 people....Again, I believe it was an ordained time.
So I've finished my customs, and can't wait to get started on new things! I've got sooo many ideas in my head, and my hands can't work fast enough! I'm hoping to be able to post some new items soon....Please Please Please check back to see my new items...I think they will be great! 1 or 2 items will be VBS items....the rest you'll just have to wait and see!LOL.....Is the suspense killing you yet?LOL...
So today, we had our annual girls shopping day(we do it every year for mothers day!). WE had a great time, we shopped, and shopped and shopped some more! There were soo many great bargains to be had, I found myself with a few new tops..which are really cute, if I do say so myself!LOL...Since they were on a great buy, I don't think I can find any pics to show you, but if I run across them, I'll make sure and show ya!
Also I wanted to share a new favorite around here! I just love this new nail polish! Everyone that I have shown it to has Loved it and went out and purchased some! ITs soo great cause it has the Gel that are in acrylic wraps that you would get in the salon, and they really strengthen and make your hands look freshly manicured!
SO its called Sally Hansen hard as nails, hard as wraps...Heres a pic...
It comes in many shades, I love the light pink color...Is soo cute!
On a business note, I have a SWEET customer that is reselling a pair of overalls....They are TDF!!! If I do say so myself!( GOSh I'm saying that alot this time huh!LOL) They've only been worn once, and are in amazing condiiton, You won't be disappointed if you purchase these....I bet she'd offer you a BIN if you really wanted them badly! :)
Heres a picture and a link to her auction...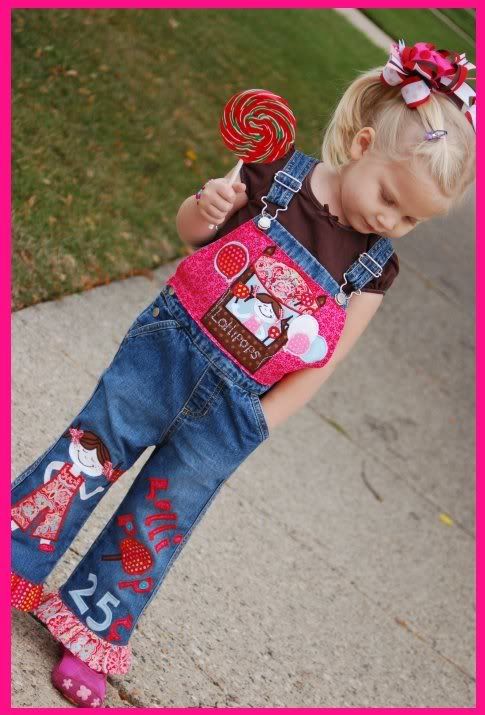 http://cgi.ebay.com/Custom-Boutique-Lil-Peas-Lollipop-Overalls-Resell-2T-24_W0QQitemZ220230868208QQihZ012QQcategoryZ79714QQssPageNameZWDVWQQrdZ1QQcmdZViewItem
If my link won't work, just copy and paste in your url box and hit enter, and it should come up...
Well thats all for me tonight..I hope to write more later....Thanks for keep checking back, and sorry for being such a looser lately. :)
Gina